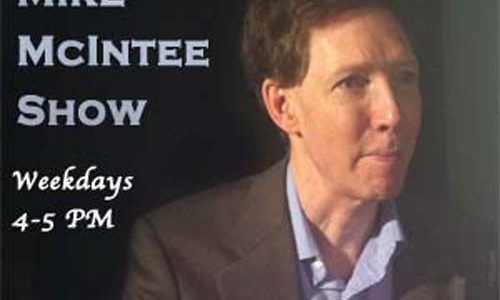 The Mike McIntee Show
Monday-Friday 4PM-5PM
Rebroadcast Monday-Friday 5AM-6AM
A local, interview-driven program focused on the daily news cycle and hosted by established Twin Cities journalist Mike McIntee. Weekdays at 4pm.
Subscribe to
The Mike McIntee Show - AM950 The Progressive Voice of Minnesota
Or subscribe with your favorite app by using the address below
Mike has a big announcement! He also speaks with Rob Wilcox of CD3 Indivisible, who attended last night's Erik Paulsen town hall meeting in Brooklyn Park. And professor David Schultz of Hamline University previews the upcoming DFL and GOP state conventions.
Podcast: Play in new window | Download