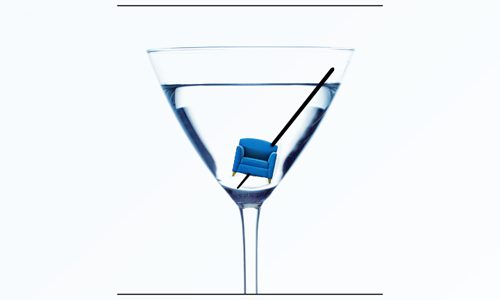 Drink in the Style
Sundays 5PM - 6PM
Whether you love Sunday evenings or see them as the downward slide into the work week, you could probably use a drink! That's why Gregory Rich of Habitation Furnishing and Design would like to invite you to listen to Drink in the Style. Airing every Sunday at 5 PM, Drink the Style will be one hour of interior design and small business conversation all while enjoying cocktails created by a local mixologist. More info coming soon, including how to make each drink of the week! Brought to you by Habitation Furnishing and Design in St. Louis Park.
And check out the official show website (DrinkintheStyle.com) for drink recipes!
Subscribe to
Drink in the Style - AM950 The Progressive Voice of Minnesota
Or subscribe with your favorite app by using the address below
Marketing Director for the W Hotel, Matthew Galaviz Reed, discusses the challenges associated with event planning. He and Gregory talk art events, Minneapolis Fashion Week, How to know what to wear when, and the emergence of Minneapolis as a cultural hub in the Upper Midwest.
Podcast: Play in new window | Download
Subscribe: Apple Podcasts | Android | RSS