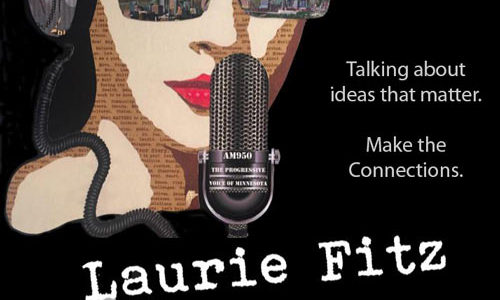 Connections Radio
Saturdays 9AM - 10AM
Connections gives us the chance to examine a wider perspective that may just inspire us to DO something!
Engaging conversations will explore both the celebrations of living as well as the challenges we face—stories of who Twin Citians are, what we think about, and what we get out and "do" is the heart of our show. Woven into these stories may be possible innovative solutions, we may address our disconnects, find new ways of looking at our questions, or we may just take time to enjoy who we are and the wonderful ways we are connected. Our show is mostly Twin Cities based, although we do occasionally host national and international guests.
Thought leaders, artists, educators, nonprofit advocates, scientists, healthcare professionals, community organizers, politicians, business innovators . . . are just a sampling of the guests you may hear when listening to Connections Radio.
Listen in, join the conversation and "get connected".
Subscribe to
Connections Radio
Or subscribe with your favorite app by using the address below
This week's show is all about supper clubs and Laurie speaks with speaks with Mary from Crooner's Lounge and Supper Club, Kim from the Red Stag, and Burt from Birches on the Lake.
Podcast: Play in new window | Download
Subscribe: RSS