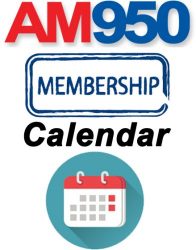 ***Make your donation here to receive your 2022 AM950 calendar.***
AM950 would like to thank you for your support during these unprecedented times. Because of your generosity we have been able to continue broadcasting progressive voices on our airwaves.
AM950 understands these are challenging times. However, if you are in the position to make an additional donation or increase your monthly gift to the station this year, we would be forever grateful. If not, please know how very thankful we are for the donation you have already made.
To show our appreciation for your generous donation this year, we are offering you the second annual AM950 calendar for 2022! We are excited to give this beautiful calendar to you filled with Matt McNeil's photography from his nature hikes throughout the year and important dates in both AM950 Radio's history and progressive political history.  Our calendar is currently being finalized with our printer and will be sent as soon as they are available.
With the one time donation or monthly donations that you have made, AM950 is currently offering you the calendar and the opportunity to have a two sentence personal message read on air by Matt McNeil, Brett Johnson, or Robert Pilot.  Please note messages must be no more than two sentences and are subject to AM950 approval.  Please send your message to members@am950radio.com by December 15th, in order for us to read it on the air before the holidays.
As always, thank you for your support!
***Make your donation here to receive your 2022 AM950 calendar.***