Get Help with Medicare with Perle and Co.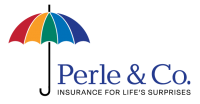 Overwhelmed trying to make sense of Medicare? As a Licensed Agent, Harvey Perle of Perle & Co. can help you determine your healthcare needs and evaluate your options. Harvey is licensed in Life, Health, Medicare, and Travel Insurance. Perle & Co. helps simplify confusing details so you can decide which Health Insurance or Medicare policy works best for YOU. Perle & Co. wants you to have peace of mind knowing you have the best coverage available. And there's no fee. EVER!
Annual enrollment is October 15th through December 7th. Contact Harvey at Perle & Co. so that you can strategize together to meet your needs.