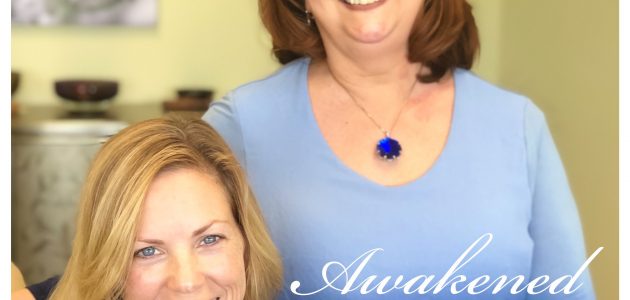 Awakened Living Infusion Radio Show
Saturdays 10AM - 11AM
The Awakened Living Infusion Radio Show focuses on topics concerning health, wellness, spirituality, emotions, and life issues from new perspectives.  It delves into the realm of healing together, as well as going beyond that, and moving into being the best versions of ourselves.
Conversations with Connie Bjerk and Michelle Kitsmiller from Awakened Living, an integrative health clinic located in Bloomington, MN, will span the gambit of topics in health and wellness, and include a movement into consciousness.  Everything in our lives affects how we feel.  Something that at times might be overlooked as an issue relating to health, can be very pertinent to the foundation of living a quality life.  Awakened Living Infusion Radio Show will discuss aspects of physical, emotional, mental, and spiritual health and invite you to ponder, meditate, and apply what you are hearing to create a profound life for yourself.  It is our mission to help shift perspectives and provide resources for individuals to seek, find, and master their own Divine, or healing path.
If you have a desire to live a life that is more than what you are currently experiencing, if you feel stuck, are experiencing health concerns, or are curious about ways to improve your life, this show will give you new perspectives, and steps to change your life.
Visit our website at www.awakenedlivinginfusion.com.
Subscribe to
Awakened Living Infusion Radio Show - AM950 The Progressive Voice of Minnesota
Or subscribe with your favorite app by using the address below
Our beliefs affect our lives more than we realize. The beliefs, or domestications we learn as a child, and carry into our adult lives affects everything from our choices in life, to our self talk.  So how might this be sabotaging your life?  Listen and learn more!
Podcast: Play in new window | Download
Subscribe: Apple Podcasts | Android | RSS